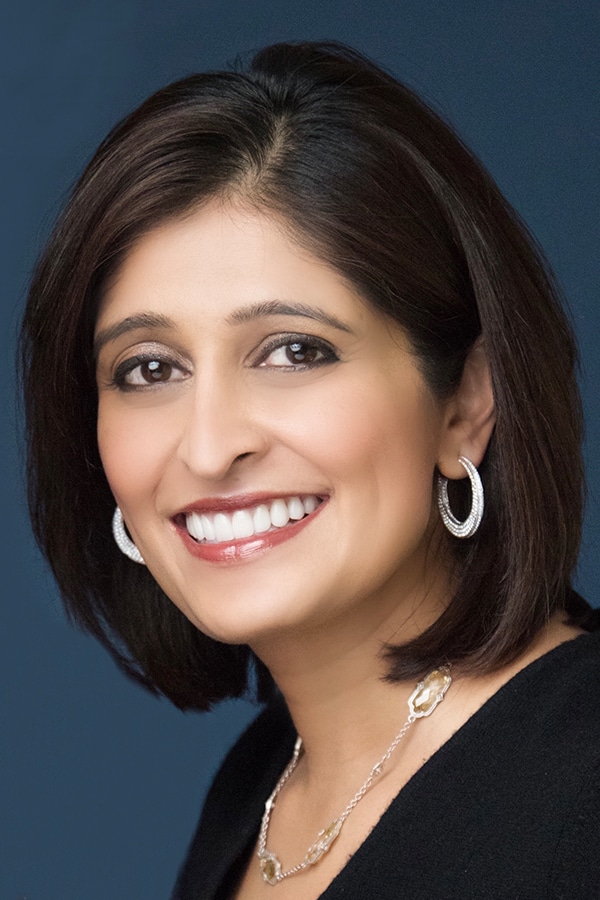 ---
Dr. Manisha Patel received her Doctor of Dental Surgery degree from Northwestern University in Chicago and holds a doctorate degree in Clinical Pharmacy from the Massachusetts College of Pharmacy (MCPHS) in Boston. She serves on the faculty of MCPHS, where she teaches in the doctorate program.
Dr. Patel is committed to providing the highest standards of care and excellence. She has undertaken several years of post-graduate training at the world-renowned Las Vegas Institute for Advanced Dental Studies (LVI) to refine and further her craft. LVI is the preeminent dental training institute for cosmetic dentistry, complex oral reconstruction, and oral rehabilitation. She is proud to be among the select few doctors in the country to achieve LVI's fellowship status. She served as a Clinical Instructor at LVI, where dentists from around the world learned from her skill and expertise.
Dr. Patel has advanced training in the treatment of Temporomandibular Joint Dysfunction (TMJ/TMD). She is the only dentist in New Hampshire, and one of the few in the Northeast who are certified in the use of sophisticated computerized instrumentation to diagnose and treat jaw/joint disorders, headaches, and myofacial pain.
---
Dr. Patel is a highly respected lecturer, both nationally and internationally. She has lectured at medical and dental teaching institutions in the United States and abroad. Her work has been published in articles about the innovative treatment for headaches and TMJ Disorders that she provides, and her credentials draw patients throughout the region for smile enhancement & makeovers, full mouth reconstruction, treatment of Sleep Apnea/Sleep Breathing Disorders, Temporomandibular Joint Dysfunction (TMD), headaches and myofacial pain. Dr. Patel served on the Board of Directors of the International Association for Comprehensive Aesthetics (IAPA) and is an active member of the International College of Craniomandibular Orthopedics (ICCMO).
In her free time, Dr. Patel is passionate about public service and community engagement. She is the Executive Director for New American Scholars and nonProfit organization which provides refugee youth in New Hampshire the resources to successfully transition into their new school communities through academic assistance, social support, and peer mentorship (newamericanscholars.org)
She is the Vice Chair of the Board of Trustees of Concord Hospital, Concord Hospital Laconia, Concord Hospital Franklin, and Capital Region Healthcare.
Dr. Patel is an intrepid traveler, a bicycle enthusiast, and enjoys cooking.
She has two daughters and is married to Dr. Jay Patel.
---